Dallas Property Division Attorneys
Understanding Your Rights during Divorce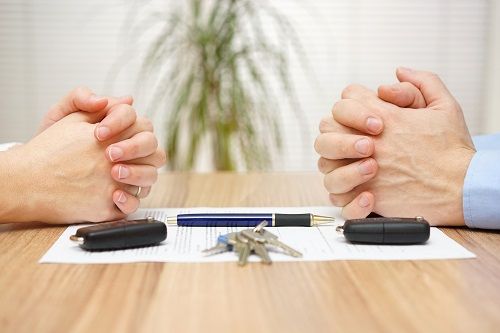 As a community property state, Texas law mandates that almost all property acquired during a marriage be divided between the spouses during a divorce. However, the courts may not rule a 50/50 split. Factors such as earning power, health needs, and child custody can impact the court's decision on what property goes to whom.
At Garza Law Firm, we understand that you may be worried about your future during a divorce. Our divorce attorneys can help ensure your rights are protected and your future is secured by advocating for a fair distribution of your marital assets. Our priority is protecting your best interests.
Contact the Dallas property division lawyers at Garza Law Firm at (214) 225-4344. Your initial, one-hour consultation is complimentary.
How Are Assets Distributed in Divorce?
Unless a piece of property was purchased before the marriage, gifted solely to one spouse, or inherited by one spouse, all property owned by a couple will be considered for division in a divorce.
The court's decision will include:
Valuable property, such as art, jewelry, or collectibles
Vehicles, including boats, farm equipment, and cars
Homes or other real estate
Stocks, investments, or mutual funds
401(k)s, pensions, or other retirement funding
Mortgages or other loans
Under Texas's community property laws, debts incurred during the marriage—including credit card debt, mortgages, or student loan debt—are owed by both spouses even if the loan was made in one person's name. However, debt incurred before a marriage is typically the responsibility of one spouse alone.
Choose Garza Law Firm
Michele, in addition to her years in family law, has extensive experience in probate, estate planning, and various other areas of law. Depending on the case, these matters can greatly impact property division decisions.
Additionally, Marc takes a special interest in cases involving complex property issues. With more than a decade of focus on family law, his approach gives clients the kind of one-on-one attention and support they need.
Together, we're the Dallas property division lawyers you can count on for attention to detail, forceful advocacy, and efficient legal services.
Call us at (214) 225-4344 to schedule a complimentary consultation regarding your property division case.
Sharing Stories
Hear It Directly from Our Former Clients
- Emilia O.

- Ashala B.

- Steve B. (opposing counsel in a case)

- Heidi A.

- Shaquila C.